DUODESK KEY 60 oT
the DUODESK KEY 60 without top racks

The unique ultra stable pull-out ULGDS keyboard drawer of the DUODESK KEY 60 locks in any position, and allows composers and songwriters to work with large and heavy master keyboards. A special linear guide system from the industry ensures low installation heights, maximum stability and handles the dynamic loads that occur when using a 30kg heavy master keyboard. The sliding shelf is height adjustable and can be optimally adapted to all common master keyboards up to a height of 18 cm. The DUDESK KEY 60 oT is well suited for composition, and for all those who need plenty of work surfaces and no 19? units in direct reach. Nevertheless the DUODESK KEY 60 oT offers total 32RU for outboard gear in the lower side racks.
from € 3456 incl. VAT (20%)
from € 2880 excl. VAT
ULGDS System
locks in any position
keyboard drawer adjustable in height
max. keyboard width / height: 170 / 18cm
ultra stable, no vibrations
feet adjustable in height
Cable-Management
Elaborately coated surface of the table legs
Open access to the rear sides
Up to 32 RU for Outboard Equipment
Rackunits Floor/Sideracks: 2 x 12HE vertical
Configurable in width: +20 und +50cm (or everything in between, see OPTIONS)
flexi+20: extension in width +20cm
flexi+50: extension in width +50cm
custom flexi: extension in width until +50cm
deluxe: wooden finish "zebrano" or "american walnut"
white: no extra charge
color: individual RAL color of the legs
controller integration on request
Variations
The DUODESK KEY 60 oT is also available wider, colored and with wooden finish
wooden surface (deluxe)
individual wooden surface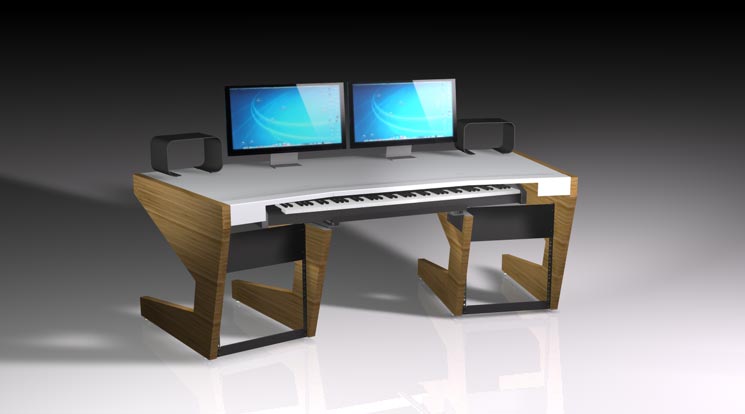 breiter (flexi)
bis +50cm für Displays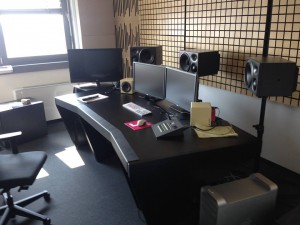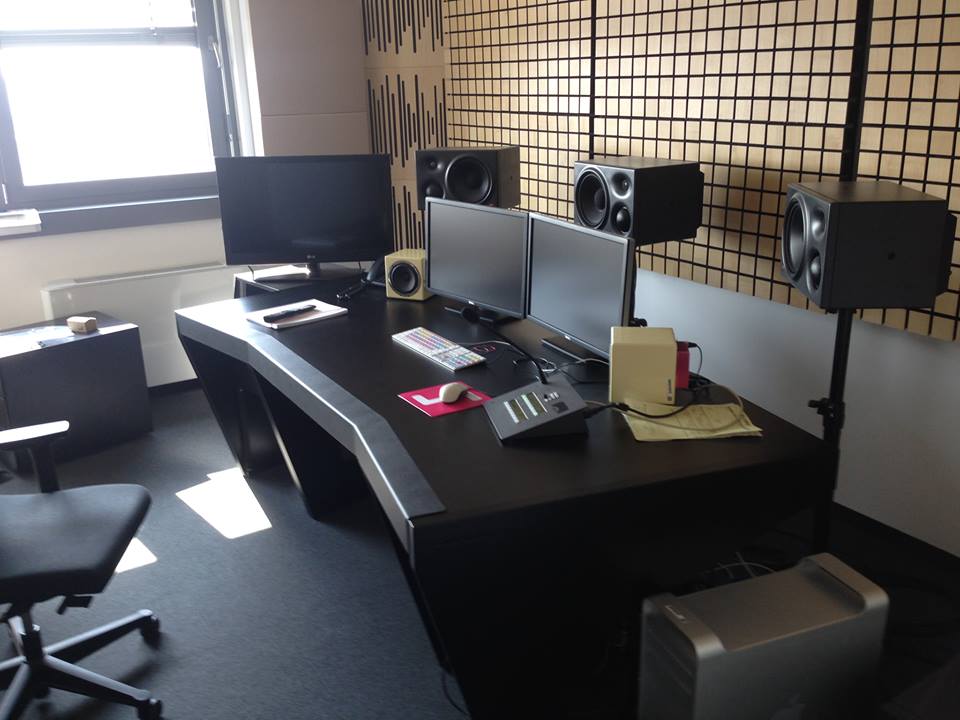 Rackspace
The DUODESK KEY 60 oT offers 32 rack units of space for your equipment
Open design
The open design of the table allows for a comfortable access to the equipment´s rear sides, on the other hand, this contributes to the optical – almost floating – design of DUODESK KEY 60 oT. Upon request we offer semi-transparent Plexiglas leg facings for the outer legs.
Cable channel
The DUODESK KEY 60 oT features a cable channel which is located under the table top in the rear area that connects the two side racks together. The cable channel  is easily accessible and offers 2 cable outlets backwards, towpwards and sideways to comfortable set up and connect cubes, monitors or controllers.
Widening option flexi + 20/50
If you need a wider DUODESK KEY 60 oT, this option is right for you. You can have your DUODESK KEY 60 oT either +20 or + 50cm wider. The flexi + 50 offers enough space between the side racks  (over> 120cm) – enough space for another engineer – and transforms the DUODESK KEY 60 oT into a 2 man working desk.
Accessories
All DUODESK (KEY) 60 oT models can be equipped with optional near field desktop monitor stands to be placed on the table plate.
Keyboard drawer
The DUODESK KEY 60 oT is equipped with a ULGDS (Unterlass Linear Guides Drawer System) keyboard drawer for heavy master keyboards. The special thing about it: The special massive linear guide system from the industry handles heavy Master Keyboards up to 30kg – precise and stable without any vibrations. The drawer can be mounted at different heights, so you can exactly fit your keyboard and increase space for your legs.
Which keyboard sizes?
The maximum width of the keyboard is only limited by the outer legs of the DUODESK KEY 60 oT. So it can handle keyboards that are up to 170cm in width – therefore you don´t need the option flexi +20 or +50cm. The height of the keyboard is limited to 18cm. Since the keyboard tray is adjustable in height, the space left for your legs will be the level of the tabletop base (74cm) minus the keyboard height. Depending on the depth of the keyboard, a collision with installed (deep) rack units in the first slots of the topracks can occur.
Materials and surfaces
The legs of the DUODESK KEY 60 oT are painted in black or white satin finish and give the table a quality look. The robust arm rest is unique and 100% handmade. It consists of a special steel profile, which is covered with soft imitation leather.
Colors & finishes
The standard colors of  the DUODESK KEY 60 oT is black or white. The popular option DELUXE features legs in real wood veneer (oiled or lacquered *). You can combine any wood finish with any table top and arm rest. E.g. zebrano + white tabletop, walnut with black table top, … We also offer any paintings of the legs in RAL or PANTONE colors (option COLOR).
CUSTOM
We are happy to realize all special requests such as embedded controllers, additional extensions, all possible colors, finishes, surfaces and combinations for you.